Fix Mac not having internet access on wake
November 24, 2020 · 1 min read
For the past few months, I've been dealing with an issue on my MacBook Pro where although it wakes up connected to Wi-Fi, it's not able to access the internet. The workaround of disconnecting from the Wi-Fi network and reconnecting is quite time-consuming and was slowly driving me insane as I began using the affected machine more frequently.
After multiple sessions of trying to address this issue, I'm happy to share the solution that worked for me.
Go to System Preference → Network
Select 'Advanced...' in the bottom right corner
Go to the TCP/IP tab
Enter 'ConnecMac' in the DHCP Client ID field
Select 'Renew DHCP Lease' above the field
Press OK
In the System Preferences → Network, select the Location dropdown
Select 'Edit Locations...'
Select the plus sign to add a new location
Enter 'Home' as its name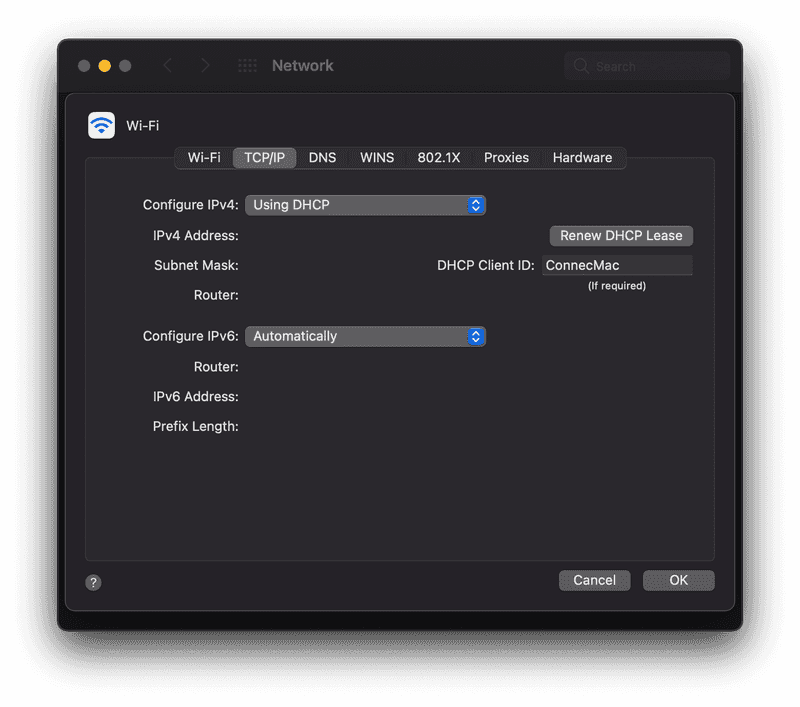 After doing the steps above, my Mac finally started waking up connected to Wi-Fi with internet access again!
In case the above steps don't address this issue for you, here are some other solutions I tried:
Let me know what worked for you, you can reach me @iAligator on Twitter.